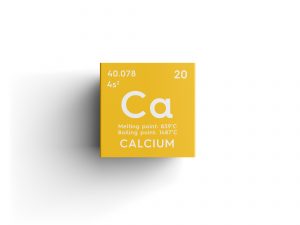 You have heard it your whole life! You need plenty of calcium in order to support your teeth and bones. All you have to do is make sure you're eating plenty of dairy, such as cheese, yogurt, and milk, and you'll be A-OK! That is, assuming you consume dairy. So, what are you supposed to do if you don't, you wonder? Does this mean that your oral health is just going to deteriorate over time and that you have to worry about bone health problems, too? The good news is that this mineral is also in plentiful supply in a long list of dairy-free places, so let our Auburn Hill, MI clue you in (and you'll be right on track).
Nuts (And Seeds)!
Yum! Did you know that many nuts and seeds are high in calcium? This is exciting news for individuals who are dairy free and also those enjoying vegetarian and vegan lifestyles. Remember to check out a variety of options, from almonds to sesame seeds, which you can very easily sprinkle into your daily life (and your daily dishes) to help keep your oral health safe and your smile strong. Just remember to be careful when eating these often hard foods (perhaps break them down and add them to your dish), so you don't accidentally break a tooth!
Beans!
Another option for food that's high in calcium and will work for you, whether you're avoiding lactose, dairy, or if you're on a plant-based diet? Beans! They come in so many varieties, such as pinto, navy, and the list continues, and frequently offer a hefty impact in terms of calcium. Ask yourself which ones are your favorites and remember that they work well in many dishes, as you eat them for their many nutritional benefits (including keeping your oral health safe).
Leafy Greens!
We remind you that it's not just cheese and yogurt that will give you the calcium your teeth need to stay strong. Eating your veggies takes on new, powerful meaning, when you realize that many leafy greens are filled with calcium. Broccoli, anyone? Bok choy? Cabbage? Kale? Do a quick online search of calcium-packed veggies, so you may incorporate them into your daily eating!
Oranges!
Of course, protecting your oral health means being careful with acidic foods and beverages, so you'll want to remember to rinse with water after this one! With that said, oranges and tangerines are calcium-rich, so don't miss them!
Learn About Nutrition For Your Smile
When you know that it's important to maintain a certain diet and lifestyle in order to properly support your oral health but you have questions about nutrition, remember: All you have to do is ask for help! To learn more, schedule an appointment or initial consultation by calling Advanced Dental Concepts in Auburn Hills, MI today at (248) 852-1820.