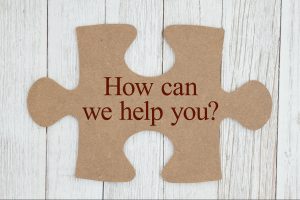 Choosing (or not choosing) Fastbraces for your smile is one of those decisions that can feel very challenging. On one hand, you love all of the things you've heard about this cosmetic treatment that is supposed to be very quick, as its name suggests. On the other hand, you wonder if you should be considering other options and how you will ever end up coming to a sound conclusion. Ahem: If you didn't already realize it, our Auburn Hills, MI team reminds you that we are here to help you make your choice based on your needs and preferences! Learn more.
We Examine Your Smile!
Before anything else, remember that in order to find out whether Fastbraces are something that you can consider, we'll have to determine whether you're a candidate! Keep in mind that for some patients, this is a fantastic and appropriate treatment. However, for others, it may turn out that the treatment isn't suited to particular alignment needs. In order to get one step closer to your final choice, learn more about your candidacy by seeing us for a checkup!
We Offer You Reassurance
You may need some reassurance if you're interested in Fastbraces, so that you feel comfortable moving forward and making a decision. Of course, you've heard a lot of things about this option for aligning your teeth! However, you wonder: Are they real or not? Do they really align your smile at high speeds? Is this safe? Hint: It is! By coming in to see our team to discuss the treatment, we can tell you the introductory details, we can answer your questions about whether something is true (or not), and you can know you're making a truly educated decision.
We Help You Compare It To Other Treatment Options
Now, of course, there's the fact that you might not know what to choose. You have heard about Invisalign treatment, which provides its own unique benefits. Choosing Fastbraces is often something that becomes easier as you narrow down your preferences and cross other options off the list! We can help you with this.
We Discuss The Benefits As They Apply To You
Curious about what makes Fastbraces safe? Wondering how long your treatment will take? You can learn everything you need to know to feel confident with your decision by working with our team!
Gather Very Helpful Fastbraces Knowledge
Come in for a cosmetic consultation with our friendly team, when you're curious about whether Fastbraces may be right for you! Let us know if one of your goals is aligning your smile quickly, as we explain the treatment! To learn more, schedule an appointment or initial consultation by calling Advanced Dental Concepts in Auburn Hills, MI today at (248) 852-1820.