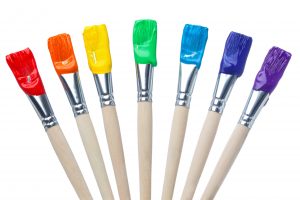 Have you noticed that your tween happens to have quite a knack for painting? Perhaps you would love for your kiddo to pick up a paint brush but thanks to all of the technology at everyone's fingertips these days, it rarely happens! Whatever the case, the upcoming Painting With A Pop event gives tweens a chance to hang out, paint, and even walk away with their very own masterpieces! Sign up soon for this Auburn Hills, MI event, before spaces run out!
What Is This All About?
The Painting With A Pop event gives your kids a solid hour with which to create some truly lovely paintings! Your tweens will have everything that they need to relax, paint, and learn! Oh, and they will even get to enjoy provided beverages, too!
Who May Participate?
This event is for tweens in 6th through 8th grades (all skill levels welcome!).
Where Is It?
Kids will join in the excitement in the Large Meeting Room at the Auburn Hills Public Library. The address follows:
3400 E Seyburn Drive
Auburn Hills, MI 48326
When Is The Event?
Sign up soon for this Tuesday, July 16th, 2019 event! It will take place from 7pm to 8pm.
Should I Register?
Yes! Register soon by filling out the online form, so your child secures his or her space!
How May I Learn More?
To find out more, feel free to call the library at (248) 370-9466.
Make Kids' Smile Care A Priority
While you probably have a very long to-do list on a daily basis, we offer you this friendly reminder to keep up with your kids' dental care at home and with us for success with oral health! Schedule a checkup! To learn more, schedule an appointment or initial consultation by calling Advanced Dental Concepts in Auburn Hills, MI today at (248) 852-1820.