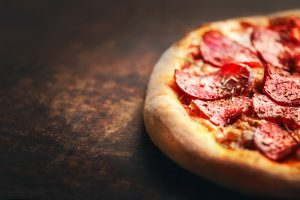 Are your kiddos becoming more aware every day that summer isn't going to last forever? Are they full of interesting things to say about summer reading that they've been completing for school or books they've been enjoying as part of the library's summer reading program? If you can answer "yes" to any of the above and your tweens have never met a pizza they didn't like, then the upcoming Pizza And Pages event in our Auburn Hills, MI community is likely to put a smile on their faces (and help them remember that there's still plenty of summer left to enjoy!).
What Is This Event All About?
The Pizza And Pages event gives your kids the chance to hang out with other community tweens, as they get to talk about the reading they've done over summer vacation, gain some ideas for books they haven't read just yet, and all while they chow down on delicious pizza!
When Is It?
Enjoy this reading-meets-pizza-party experience on Tuesday, July 30th, 2019 from 7pm to 8pm.
Where Is It?
Your tweens will meet up for the Pizza And Pages party at the Auburn Hills Public Library's Small Meeting Room. The library is located at:
3400 E. Seyburn Drive
Auburn Hills, MI 48326
Should I Register?
Yes! Register online to secure your tween's space (and slice of pizza).
Who May Participate?
This event is for children in grades 5 through 8.
How To Learn More?
Call the library at (248) 370-9466 for more information!
Set Up Your Final Summer Smile Care 
Summer isn't over just yet but it is winding down, so get in touch with our friendly team soon to set up final preventive dental visits, fillings, and anything else you may wish to accomplish by autumn! To learn more, schedule an appointment or initial consultation by calling Advanced Dental Concepts in Auburn Hills, MI today at (248) 852-1820.