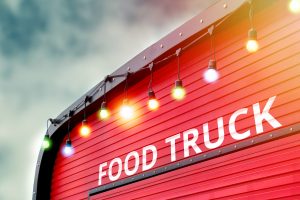 Would you say that you're generally excited about any chance to grab some interesting fare from food trucks and to get a free dessert in the process? If you've never met a food truck or deal you didn't immediately like, then the upcoming Gardner-White Food Truck Rally may be tailor made for you! If you happen to be in the market for a new mattress, too, well … then this Auburn Hills, MI event was written in the stars with you in mind! Don't miss out on the fun.
About The Event
Gardner-White Furniture is hosting a summer Food Truck Rally and you are cordially invited! All are welcome to stop by and enjoy the trucks! You are also invited to head into the store to have a look around, to indulge in a free dessert, and to wash it all down (and rehydrate) with a cup of water. Even more exciting? Stopping in will also give you access to a coupon for children 12 years of age and younger (so their food truck fare is on the house!).
Event Date And Time
Plan to attend the food truck extravaganza on August 28th, 2019 from 11am to 2pm.
Event Location
The store is located at the following address:
4445 N Atlantic Blvd
Auburn Hills, MI 48326
Contact Info
Interested in contacting Gardner-White? Just dial (248) 481-2108.
See Us For Your Family's Optimal Oral Health
Take the time in your busy schedule to see us just two times each year for cleanings and checkups! Keep up with this aspect of your preventive care and you can enjoy optimal smile health for the whole family! To learn more, schedule an appointment or initial consultation by calling Advanced Dental Concepts in Auburn Hills, MI today at (248) 852-1820.