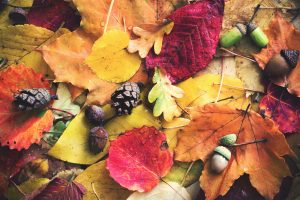 Of course, it's very exciting to look up from whatever you've been doing throughout the summer, only to realize that autumn is nearly upon us! Hooray! However, as you quickly reflect on all that this means, you may find yourself scrambling to accomplish whatever is left on your to-do list for the summer season. Is there anything lingering on your list of important tasks and choices, when it comes to your smile or your general oral health? If the answer is yes, then our Auburn Hills, MI team encourages you to go ahead and get in touch with us, so you can be sure you enter into fall with a (healthy) smile on your face.
A Cleaning And Checkup For Yourself?
Did you have a preventive dental visit on your dental care list for the summer? Are you worrying about your oral health because you managed to skip over this essential aspect of your prevention entirely? Don't worry. Instead, just pick up the phone and call us, so you can get your visit scheduled just as soon as possible. Whether it's an end-of-summer or beginning-of-fall checkup and cleaning, you'll be right back on track and you can stop worrying about your teeth and gums!
Sealants Or Other Care For The Kids?
Are your kiddos caught up on their care? Or, are you stressing about their oral health a bit, too, because though it's still summer, you are seeing the days fly by? Make things easy by calling our team today. Remember that whether you really wanted to bring your children in for a visit (just like you need), dental sealants, or anything else to keep their grins safe, it's as simple as taking the time to schedule it! It also sets your family up for an enjoyable autumn and winter!
Dealing With An Issue You've Been Ignoring?
Maybe you keep sweeping something under the rug that's a bit out of the ordinary for you. It's not a cavity or the need for a cleaning. Nope. It's something like TMJ disorder or snoring! You know that we offer oral appliance therapy and you know you need it but you've really been enjoying your summer! Never fear. There's still time. Call us! See us soon, so autumn is enjoyable, rather than full of exhausted jaw joints (or true exhaustion!).
Finish Summer Off With A Healthy Smile
Come in for any smile care you meant to take care of over the summer, so you can quickly feel ready for autumn with optimal oral health! Remember that we are here for all of your comprehensive dental care needs. To learn more, schedule an appointment or initial consultation by calling Advanced Dental Concepts in Auburn Hills, MI today at (248) 852-1820.