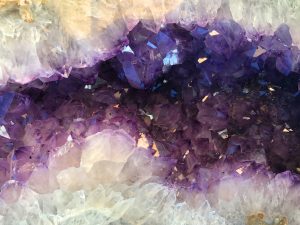 What's cooler than making your very own collection of minerals and rocks (and finding everything in that collection practically in your own backyard)? Nothing! If this sounds like a fun family outing, then remember to sign up for and attend the upcoming Rocks And Minerals event taking place in our Auburn Hills, MI community!
About This Event
This rockin' event is just as enjoyable as it is educational and you get to take in some fresh air, while you're at it. You and your family are invited to become much more familiar with the types of rocks, minerals, and more that you can expect to find out our beautiful state! So, get ready to hang out in nature, as you're given a helpful start to that collection of yours! The event includes a complimentary box for your rocks, so you can quickly get going!
Event Location
Join the rock and mineral collecting experience at the Hawk Woods Nature Center, located at:
3799 Bald Mountain Road
Auburn Hills, MI 48326
Event Date And Time
The event is taking place on August 10th, 2019 from 10am to 12pm.
Admission And Registration Information
This event is free! However, you must pre-register to attend!
Additional Details
To learn more about this and other community events, get in touch with Auburn Hills Parks & Recreation at (248) 370-9353.
Protect Kids' Smiles With Ease! 
Make sure to follow through on the dental checkups, cleanings, and the dental hygiene at home that your kids need on a regular basis! Optimize preventive care to keep children's smiles healthy and safe. To learn more, schedule an appointment or initial consultation by calling Advanced Dental Concepts in Auburn Hills, MI today at (248) 852-1820.