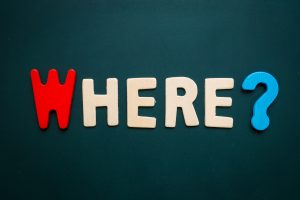 Do you have just one container of dental floss that you have in your bathroom at home? Do you have multiple containers? Perhaps you're blushing a bit and looking for a place to hide at the moment because you currently have no dental floss in your life. First, of course, our Auburn Hills, MI team reminds you that ensuring you're flossing once daily is an integral part of successful dental hygiene that provides a shocking amount of safeguarding to your smile health! Next, as you may have guessed, we would really love to remind you of some places you should always keep a container of floss to make keeping your smile clean and healthy a breeze! Let's go!
In The Bathroom, Always!
Of course, you don't want to develop cavities. You don't want to develop gingivitis, either. That means that you need to be very committed to your dental hygiene on a daily basis, which is always going to include brushing two times every day and flossing one time. If you have floss in your bathroom, then there's no problem! However, if you don't, you may have a hard time following through with the care you need.
At Work
As mentioned, you really only need to floss once a day. However, with that said, sometimes food can get stuck between your teeth. It can become uncomfortable or it can be very small yet unsightly (like a single bit of pepper). We encourage you to keep floss on hand at work, so you have access to it when you need it (and so you don't try to use something else to clean between teeth that could potentially cause injury).
In Your Travel Bag
If you try to rely on tossing the dental floss you keep in your bathroom collection into your travel bag (and then you try to remember to take it out when you get home), this can result in problems. Maybe you forget to bring your floss when you pack. Perhaps you leave it behind at the hotel! One way or another, you end up spending a day or two without dental floss either on vacation or at home. Why not dedicate one container to your bathroom, so you always have it ready for dental hygiene and another that you keep in a travel bag? Easy.
Enjoy Optimal Dental Hygiene
Don't miss out on comprehensive preventive care (that's so easy to practice) as a result of forgetting an important detail! When you need help with flossing or anything else, let us help you get back on track! To learn more, schedule an appointment or initial consultation by calling Advanced Dental Concepts in Auburn Hills, MI today at (248) 852-1820.