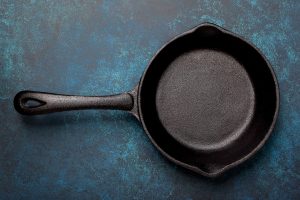 Do you have a cast iron pan that someone gifted you that's just been sitting around collecting dust because … you don't really know much about cooking with cast iron? Beyond that, are you a bit unsure about how to prep it, clean it, and maintain it? While you may find that you love dishes prepared with cast iron, it's a bit of a mystery! Good news: You have access to our Auburn Hills, MI community's upcoming Cast Iron Cooking event! If it's just what you've been looking for, don't miss out!
What Is This?
It's a cooking class! Only, it's all about how to cook a meal with cast iron. Well, it's also going to be taking place outdoors over a fire pit, as well, instead of in a kitchen. With that said, it's more of a camping cooking class that will allow you to whip up delicious meals whether you're in the great outdoors or the comfort of your own home!
Where Is It?
Join this exciting cooking adventure at the Hawk Woods Campground Fire Pit. The address follows:
3799 Bald Mountain Rd
Auburn Hills, MI 48326
When Will It Happen?
Get cookin' on September 29th, 2019 from 4pm to 6pm.
How Much Does The Event Cost?
Remember to register with the Auburn Hills Community Center! Admission to this event follows:
Residents: $10 per family or $3 per person
Non-Residents: $15 per family or $5 per person
May I Find Out More?
Yes! Call 248-370-9353 for more information.
Enjoy A Preventive Care Visit Soon 
Don't be shy! Call our team soon to schedule your next preventive dental visit, which will consist of a cleaning and a checkup. Keep this up as part of your usual six-month routine for the protection your grin needs. To learn more, schedule an appointment or initial consultation by calling Advanced Dental Concepts in Auburn Hills, MI today at (248) 852-1820.