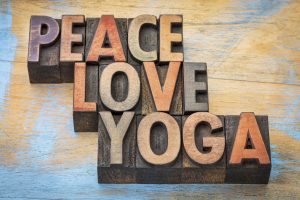 When you visualize a really nice day out with your kiddos, do you close your eyes and feel the fresh air on your face? A bit of sunlight warming your skin? Maybe you take a deep breath and imagine a very relaxing moment together out in nature. If this sounds like your cup of tea, then the upcoming Mindfulness Yoga Hike in our Auburn Hills, MI community may prove to put some serious smiles on your faces. Learn more!
About This Event
The Mindfulness Yoga Hike is geared toward providing children with an introduction into some basic yoga poses (and, of course, you get to participate, too, as each child must hike with an adult present!). The hike is guided by a certified yoga instructor, so you know you're getting your poses correct and as you walk, you'll get to enjoy the sights, sounds, and wildlife around you! It should make for a very relaxing afternoon outing.
Event Date And Time
Join this hike on September 15th, 2019 from 3:00pm to 3:45pm.
Event Location
Meet up with other hikers and yogis at the Hawk Woods Pavilion, which you may find at:
3799 Bald Mountain Rd.
Auburn Hills, MI 48326
Cost Of Event
This event costs $2 per resident or $3 per non-resident. You may register online or by visiting the Auburn Hills Community Center.
Event Contact Information
Learn more about registration or ask event-related questions by calling 248-370-9353.
See Us Soon For Your Next Dental Visit
Ask yourself what you currently need in terms of dental care and then give us a call to set up your next visit! Remember that you may access care for your every smile need and want, so call us soon! To learn more, schedule an appointment or initial consultation by calling Advanced Dental Concepts in Auburn Hills, MI today at (248) 852-1820.