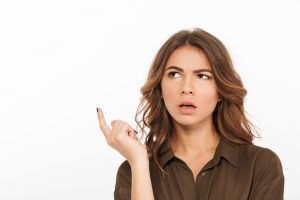 One moment, you've got perfectly calm oral tissues that you don't think twice about. The next, you notice inflammation! What can this mean for your oral health, you wonder, and what should you be doing about it? Are you supposed to just ignore it and hope it goes away? Should you do your best with a bit of investigative work and DIY treatment? Of course, if our Auburn Hills, MI team has anything to say about it, you should be quite careful and set up a checkup ASAP. Now, for those all-important step-by-step details that will take the edge off of your worry and make things easy.
Rinse With Salt Water
Did you know that when you're dealing with nearly any type of oral inflammation, one of the best things you can do is rinse with salt water? Yes, just a basic mixture of water and salt will provide you with a natural antiseptic that can promote a clean smile, that will help free the affected site of bacteria, and that will also help to relieve inflammation and any discomfort you're experiencing as a result. We suggest you follow through with a saline rinse several times a day until we see you!
Leave The Affected Site Alone
As with any oral health related concern, remember that when you're noticing any type of inflammation, it's best to leave the area alone. Swelling points to a problem that is already occurring, which means further aggravation is only going to make things worse. Give the area some time to rest, whether we're talking about a sore, the entirety of your gums, or otherwise. Don't touch, mess with, run your tongue along (if you can help it) the area. Try to eat soft foods that are not extremely hot and, if possible, chew with a different part of your smile if the inflammation is isolated. You get the idea!
Don't Rely On Self Diagnoses!
It may be very tempting to convince yourself that you've figured out why you're seeing inflammation and, as a result, move forward with whatever oral health solution you think you're onto. However, remember that swelling is a sign of a problem and that it requires immediate, appropriate care (most of which is only something you can receive from our team). Stick with a dental checkup and professional care to protect, not damage, your smile.
Treat Inflammation With Us ASAP
Take inflammation seriously, whether you have just a bit at your gumline, all over swelling, or a swollen sore! Skip the urge to make guesses and to try to treat it yourself and instead, come on in for a visit! To learn more, schedule an appointment or initial consultation by calling Advanced Dental Concepts in Auburn Hills, MI today at (248) 852-1820.