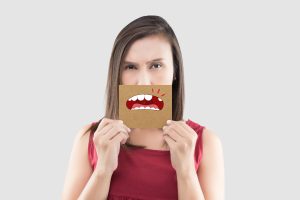 The most important thing to consider when taking care of your smile is your oral health. Indeed, your oral health drives a number of purposes, including structural competency, oral function, and more. As such, staying on top of care means practicing a well-rounded preventive care routine so that your grin obtains the level of protection it deserves. But what does that mean for surface-level concerns? In today's blog, your Auburn Hills, MI dentist explains the impact of cosmetic dental issues on your smile, and how bonding and contouring may be able to help.
Understand Your Next Steps
From a young age, we are taught to take care of our teeth so that we do not experience tooth decay, gum infection, and a variety of other issues that can significantly impact our oral health. With that in mind, we come to understand that infection and other issues occur on a gradual basis, meaning they simply do not develop overnight.
This is where we are mistaken, however, in that the only items to worry about are gradual infections. You see, a dental emergency or physical accident can occur at any given time to anyone. What's more? Because the situations can vary, so can the severity of the concern. As such, it is important to understand what your next best steps are. For example, an accident that results in significant pain and bleeding might best be addressed at the emergency room, whereas other issues that are not as immediate can be addressed with our team. To learn more about this process, reach out to our office today.
Ways Cosmetic Dentistry Helps
Once your situation has been cleared as a surface-level concern, our team can set to work offering you your unique treatment options. If you receive a chip or a scratch that does not impact your oral health, our team may suggest cosmetic treatment such as bonding and contouring.
When you come in for your cosmetic appointment, we will apply a dental composite material to the affected area, then set to work shaping or contouring the material to your tooth. Once it has been shaped to satisfaction, we will utilize a special light to cure it, then you are good to go. For more information about this process, contact our office today.
Enhancing Your Smile's Appearance
One of the major benefits that accompany cosmetic bonding and contouring is the ability to provide treatment in a discreet manner. Indeed, the material used can be shade-matched to your smile's hue, meaning that most will not even be able to tell that you received treatment in the first place!
Learn More Today
To schedule your next appointment with our team or to learn more about your cosmetic dental options, contact Advanced Dental Concepts in Auburn Hills, MI by calling 248-852-1820 today.