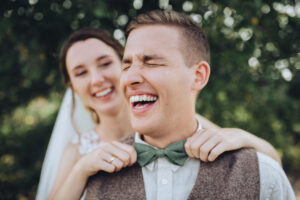 It is essential that you feel confident in your smile, but, unfortunately, this isn't always the case. In fact, many of us have things we wish we could alter about our teeth. When this is true, we feel limited in the times where we would otherwise flash a smile — whether in pictures, laughing at a joke, or numerous other instances. Luckily, there are several cosmetic procedures at your disposal that will have you feeling great about your teeth. In today's blog, your Auburn Hills, MI dentist talks about the different cosmetic treatments we provide for our patients.
Teeth Whitening
If you would like your smile to be brighter and have fewer stains, professional teeth whitening is a fantastic choice. We offer at-home whitening in addition to in-office. For the at-home option, we give you trays along with professional-grade whitening gel. Whenever you are going to utilize the trays, all you need to do is fill them with the whitening solution and wear them on your teeth for a few hours every day. You will do this for about two weeks, and once it is complete, you will see noticeable results.
If you need your teeth whitened quickly, we can also provide in-office treatment. For this, we use the advanced Zoom! Whitening system that allows us to eradicate stains in a single visit that lasts just over an hour. This is particularly helpful if you need to go to a wedding, graduation, or another similar event. When you come in for a consultation, your dentist will work with you to determine the best option. 
Porcelain Veneers
If there are multiple cosmetic issues that you would like to solve at once, we will likely suggest porcelain veneers. These can mask deep stains that whitening cannot get rid of and can also alter the shape of your teeth, providing a more uniform appearance. They are made from bio-compatible, durable porcelain that closely resembles the feel and look of your existing teeth, allowing them to seamlessly blend in with the rest of your smile. The veneers fit over your existing teeth and are affixed with a strong bonding agent. This ensures that they will remain in place for many years to come. To care for them, all you need to do is brush them and floss as you normally do. Be sure to use a non-abrasive toothpaste and a brush with softer bristles.
We Invite You To Schedule Your Cosmetic Appointment Today
To learn more about the various cosmetic services we offer, please contact Advanced Dental Concepts in Auburn Hills, MI by calling 248-852-1820 to schedule your next appointment with our team today. We look forward to helping you achieve the smile you deserve and one that you will feel confident in.