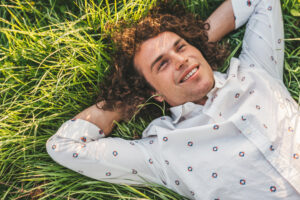 When you crack or break one or more of your existing teeth, it places your smile at risk of serious deterioration. Your natural enamel typically provides a strong barrier to protect the collection of soft tissue at the center of the tooth. When this material, known as pulp, is exposed to the elements, bacteria can infect the area and cause a debilitating toothache. A dental crown can help you to prevent the development of infection after you crack or break an existing tooth, so talk to your dentist about your next steps.
With our team of dental experts in Auburn Hills, MI, we can help you to find a way to restore your smile after you have lost the protection of your natural enamel due to injury or significant decay. If you have recently broken or cracked a tooth, do not wait to speak with a trusted dental health professional. You could be risking the development of a bacterial infection within the pulp, which can lead to a serious toothache, and this situation can also risk your overall health, as well. Speak with your dentist about treatment options including a dental crown today!
A More Secure Smile After You Break A Tooth
When you break or crack one of your existing natural teeth, you should speak to your trained dentist about your situation as soon as you can. Even when the damage appears to be minor, you could be at risk of developing an infection within your tooth. Schedule an appointment for a cleaning and examination to determine the extent of your damage and do see if you require restoration.
Your dentist can help you to understand what has happened to your smile, and also to give you some advice on how you can repair your damaged tooth. For a cracked or broken tooth, one of the more common forms of treatment is a durable new dental crown.
How Can A Dental Crown Help Me to Save My Tooth After Injury Or Tooth Decay?
If this is your first time injuring a tooth, you might have some questions about the dental crown placement process. When you want to know more about dental crowns, give our team a call and schedule your appointment to start the process. Always feel free to rely on your dentist as a source of information. Dental crowns give you the opportunity to retain a damaged tooth through the placement of a sturdy cap!
Learn More About Dental Crowns With Our Team In Auburn Hills, MI
To learn more about the process of a beautiful new dental implant, give us a call! Talk to a valued member of our team at Advanced Dental Concepts in Auburn Hills, MI at (248) 852-1820.