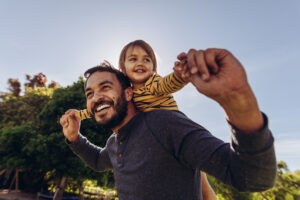 It's about time again for the little ones to head back to class for the fall semester. This is always a fun time, as they have the opportunity to start a new school year fresh, and you have the chance to make this time a comprehensive part of growing up. When you schedule your child's next semiannual checkup with the dentist, discover the benefits of handling it around the start of the school year!
With our team of helpful family dentists in Auburn Hills, MI, you can take advantage of this time by bringing your little one into the office for a cleaning and examination. This way, they can walk into class on the first day feeling great, knowing that they have started off their year with a fresher smile. Along with their routine dental maintenance, be sure to talk with your dentist about any additional treatment that can benefit your child, including dental sealants or orthodontic improvement. We are also here for your needs, so take the time for your own checkup with a call to our team today!
A Back-To-School Checkup Can Help Them To Grow Into Their Smile
As your children grow, their oral health is something that you need to care for on a regular basis. Their little smiles can change rapidly, so you want to stick closely to your dentist all the way from their first tooth through to the development of their wisdom teeth. Even if they are making the effort in their brushing and flossing, the advice and treatment from a trained dentist can help them to form healthy habits.
They Can Walk Into Class With A Fresh Smile After Their Back-To-School Checkup
During their routine appointment with the dentist, their provider will start by giving them a full cleaning of their smile. Plaque and tartar buildup can be dangerous for young smiles just as they are for older ones, so do not hold off on their cleanings. Their first set of teeth create a roadmap for their adult ones, so teaching them to properly care for their oral health can make a lasting difference.
We can also help them with care to protect their smile, including fluoride treatment or the application of a sealant. These methods help them to avoid the development of harmful cavities. If your little one has been struggling with their oral health, give us a call!
Schedule Their Back-To-School Checkup With Advanced Dental Concepts In Auburn Hills, MI
As your child grows, it is vital to keep them on the right dental track with routine appointments for cleanings and examinations. To learn more or to schedule their checkup, talk to our helpful team at Advanced Dental Concepts in Auburn Hills, MI at (248) 852-1820!