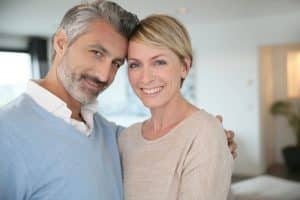 There is just no way around it – once your tooth suffers serious damage, it will need support. A tooth that has been affected by tooth decay, or by an injury, can require significant protection. In cases where a dental filling cannot simply cover the damage, a dental crown can be required. You can count on a dental crown to hold up against the pressures created when you bite and chew. You can also count on a ceramic dental crown to help you maintain your appearance. With proper care, you can also count on that crown to last for many years, so that your vulnerable tooth stays well guarded.
Why Do Some Cavities Make A Dental Crown Necessary?
Not all cavities wind up calling for a dental crown. If you have a cavity that is caught in its earlier stages, you may only require a dental filling. The reason some cavities make crowns necessary is that your tooth may not enjoy the restorative dental care it needs until decay has spread to too much of your tooth. If a filling is unable to bring back the necessary stability, your dentist will need to fit the tooth with a crown.
Receiving Your Restoration In Less Time
Thanks to CEREC technology, your wait for your dental crown can be reduced to a single visit. The tools and technology your dentist needs to make your crown will all be found in the office. During your appointment, they can take the measurements of your tooth, design your crown, and have it made – and you can leave that initial appointment with your tooth fully supported by its permanent crown.
If You Need A Dental Crown That Provides Lasting Support, See Your Auburn Hills, MI Dentist
If you need a dental crown you can count on, and you want it in one visit, Advanced Dental Concepts can help. Dr. Okoniewski and his team are prepared to ensure you have a comfortable experience when you come in for a dental crown, or for any other issue. To learn more about what sets our team apart from the rest, or to arrange an appointment or initial consultation, call Advanced Dental Concepts in Auburn Hills, MI today at (248) 852-1820.