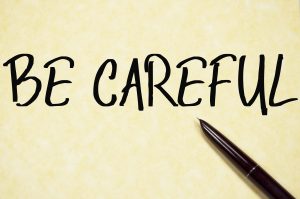 Trust our Auburn Hills, MI team when we say, it is not impossible for us to empathize with you when what you really want is to pretend you don't have a cavity. Your desire to hide out, ignore the tooth decay, and just hope that your tooth magically heals itself is perfectly natural. Unfortunately, it is not going to end well and, since we know this, we feel compelled to explain what will happen. In addition to hoping to offer you the motivation you need to come in soon for your dental filling, we also really want to help you avoid complications, while you keep your smile healthy with the ease of consistent dental care.
It's Going To Really Hurt At Some Point
As mentioned, the last thing our team wants is for you to end up in pain! However, when you pretend that you are not dealing with tooth decay that needs to be treated, pain is probably what you're eventually going to get. Yes, of course, we know that sometimes you're diagnosed with a cavity but your tooth feels completely normal. That's often because the cavity is very little. Since this oral disease is a progressive one, though, it will grow. Once it becomes larger, you'll certainly feel its presence (that is, unless you treat it ASAP).
You're Basically Asking For A Broken Tooth
Now, let's talk about that tooth decay that was originally very little but turns into a big hole in your tooth. When you've lost much of the tissue in your tooth, that little structure of dental tissue isn't very stable anymore. Instead, it's very likely that when you bite into a piece of food, your tooth is going to break. How to avoid this? Come in for a dental filling ASAP!
Decay Can Transition Into Infection In A Second
The biggest reason we suggest treating your tooth decay right away, rather than ignoring it? What begins as decay, which is the result of bacteria, can end as an infected tooth. Infections are serious, they can be very uncomfortable, they compromise your oral health, and they may require a root canal treatment or even an extraction in severe cases. The filling is preferable in all ways!
Treat Your Tooth Decay With Our Friendly Team
Don't hesitate to see us for a beautiful dental filling, so you can avoid the complications of untreated decay. To learn more, schedule an appointment or initial consultation by calling Advanced Dental Concepts in Auburn Hills, MI today at (248) 852-1820.