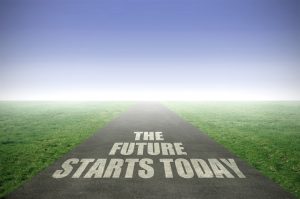 There's probably part of you that thinks that as long as you eventually get your restorative care handled, your smile health will be just fine. The truth is, the patients who take care of restorative needs immediately are protecting their smiles now and well into the future in a significant way (as opposed to those who put it off). Let our Auburn Hills, MI explain why your quick action with fixing your oral health is so important! It may surprise you.
It Helps You Avoid Smile Trauma
You may not realize that a simple cavity can grow and end up leading to an infection or a broken tooth. If you come in consistently and you agree to restorative care if you require it (such as when you have a cavity), then you won't need to worry about such things! Treat teeth early to prevent bigger problems in the future.
It Helps Preserve Your Tissue
Remember that while you may think that your dental tissue is already damaged and that it will stay as it is, oral illnesses will progress. You'll end up with more damage, more lost tissue, bigger cavities, and bigger problems when you don't come in for restorative care when needed. However, when you do receive the care you need? We can help you preserve as much of your dental tissue as possible by stopping issues from advancing, placing a beautiful restoration like a filling or crown, and restoring your oral health.
It Helps You Save Money!
Think about this: You get a filling when you need it. You receive other types of restorative care when we mention that you require treatments because you're a wonderful dental patient who comes in on time, every six months, for dental checkups! As a result, even when things don't go quite as well as you'd like, we restore your oral health and all is well. This requires more money that prevention alone, of course. However, let's talk about what happens when you ignore the occasional filling or crown you may need. Down the line, you may end up with infections and even the need for extracted teeth. The result is that you will require much more advanced care and teeth replacements. This is much pricier than prevention and a bit of restorative dental care. Choose to keep up with care, so you can keep your teeth!
Safeguard Your Smile By Saying Yes To Restorative Dentistry
When we determine that you need restorative care, we encourage you to recognize that agreeing to care immediately will protect your smile far, far down the line. To learn more, schedule an appointment or initial consultation by calling Advanced Dental Concepts in Auburn Hills, MI today at (248) 852-1820.