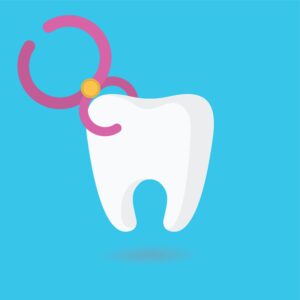 When it comes down to it, your smile's health is of the utmost importance to maintain. After all, not only is your smile essential for routine functions such as biting, chewing, and eating, but a youthful smile can communicate so much about you, your confidence, and your overall disposition with life. Though you may be taking care to brush regularly, it is important to recognize the role of routine care, both in office and at home, and how it influences your oral health. In today's blog, your Auburn Hills, MI dentist takes a look at instances in which a dental extraction may be necessary to prioritize your oral health and what to expect from the process.
When Your Tooth Is Beyond Saving
By and large, nobody would opt to lose a tooth if given the chance. Although we naturally lose our baby teeth as young children to make room for our bigger, adult teeth, any loss after this point is considered to be a permanent one. In other words, once an adult tooth is gone, it is gone for good.
Unfortunately, there are several factors that negatively influence the health of a tooth, and many times, bacterial infections can settle in without our even knowing there was an issue to begin with. As an infection such as decay settles in, it works its way into the sensitive roots of your teeth where the nerves are housed. If they are able to continuously attack these nerves, the result is often the compromising of a tooth.
The thing is, once a tooth has been damaged past a certain extent, it is considered beyond saving. Though most would want to wait until the structure falls out on its own, keep in mind that the sooner it is removed, the better.
A Threat to Neighboring Structures
In addition to a tooth being beyond saving, another instance in which your dentist may recommend a dental extraction includes when a compromised tooth threatens the health of neighboring or surrounding structures.
You see, even if decay consumes or compromises a structure, the infection will not stop on its own. As a matter of fact, it will only continue to spread until it has taken your entire smile hostage. In instances such as this, an extraction may be needed to mitigate the issue at its source.
Significant Impact to Oral Function
As we described earlier, infections such as decay continue to spread and work their way inside of a tooth. When the infection targets your nerves, you will begin to experience symptoms such as discomfort, sensitivity, and even pain. If these sensations get in the way of ordinary functions such as biting and chewing, your dentist may recommend an extraction.
Learn More Today
Contact Advanced Dental Concepts in Auburn Hills, MI by calling 248-852-1820 to schedule your next appointment with our team and learn more about the different circumstances in which a tooth extraction can benefit your oral health.