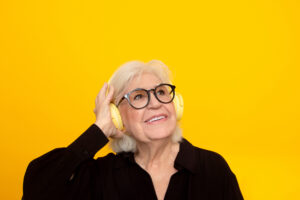 If you are missing one or more of your natural teeth, take the time to meet with your dentist to learn about your options in prosthodontic repair. This specialization in the field of dentistry helps you to replace your missing teeth with a functional and gorgeous replacement. There are a few methods of prosthetic solutions available, but one of these has quickly become one of the most popular procedures within dentistry.
With our team of prosthodontic experts in Auburn Hills, MI, you can learn more about the advantages of a dental implant solution. Schedule an appointment with our team to learn more about how this form of repair can help you to have a durable and strong bite that uses advanced scientific technology to connect directly to your jaw. Through a specific biochemical process known as osseointegration, a titanium post interacts with your immune system in such a way that your body actually grows around it, creating a stable foundation for your new repair. Give us a call and set up a time for your consultation and learn more about dental implants!
How Do Dental Implants Work, Exactly?
With all of the excitement surrounding dental implants, you may have heard about the procedure, but do you really know how they work? This method starts with the placement of a sturdy titanium post within the bone of your jaw, and through an amazing biochemical mechanism, your body recognizes it as if it were part of your own body. As you heal around it, the connection provides a stable foundation for your prosthetic.
After your short period of recovery, your dentist places a custom new prosthetic tooth to the post, giving you a replacement that you can trust. Due to the special connection to your jaw, dental implants give a more secure solution to tooth loss than with other traditional methods.
Dental Implants Provide A Versatile Prosthodontic Option
With dental implants, you can replace any number of your natural teeth. For some, a single tooth solution is best, but for others, more teeth may need replacement due to a number of factors, including age or illness.
Implant-retained dentures are quickly becoming one of the most popular ways to replace a full set of teeth. If you are in need of a new set of dentures, talk to your provider about whether this option is suitable for your smile. With these, you can have the benefits of dental implants to an entire set of new teeth!
Find Out More With Advanced Dental Concepts In Auburn Hills
Have you lost one or more of your natural teeth? If so, give us a call today to learn more about your options. For more information, reach our team at Advanced Dental Concepts in Auburn Hills, MI at (248) 852-1820!