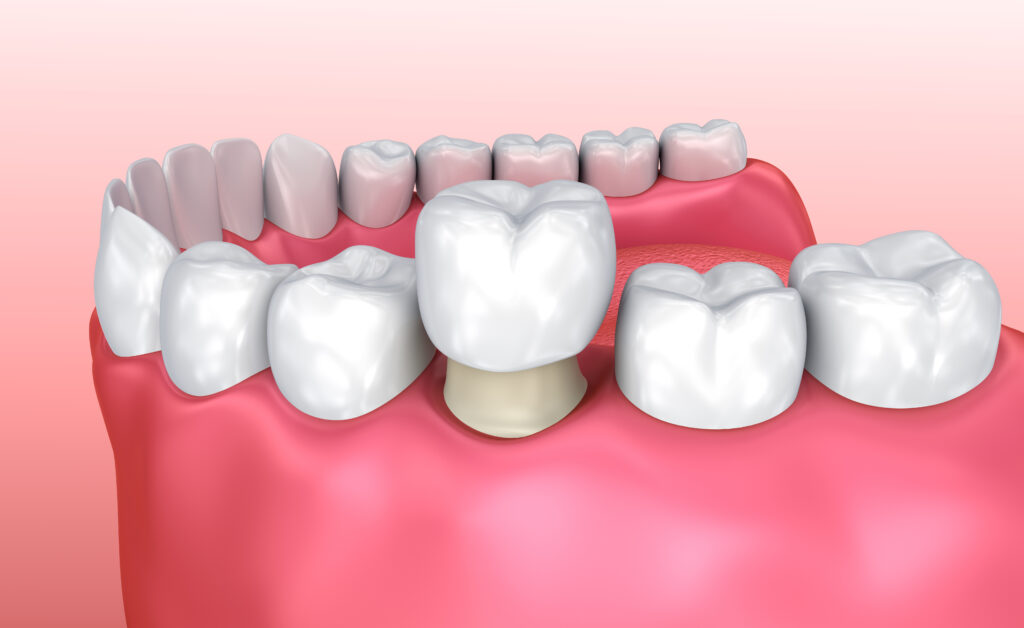 Having a tooth that is chipped, cracked, or damaged in any way can be a hassle. You may feel like ignoring it for a bit of time until you have room in your schedule to get it replaced is the best option, but that can harm your oral health even more. At Advanced Dental Concepts in Auburn Hills, MI, we can offer you a solution in one day. CEREC crowns can give you back your smile and you won't have to worry about a time-consuming process.
What Is CEREC?
A dental crown is a tooth shaped cap that covers a damaged tooth. This can restore function to the tooth after chipping or cracking it. CEREC is a technology that designs and creates custom dental pieces such as crowns, inlays, and onlays. In the past, the tooth restoration process could take several appointments. From identifying the problem, deciding on a treatment plan, sending a mold of your mouth off to a lab, receiving the prosthetic tooth piece, and then placing it, this could take several weeks or months. Now, with CEREC, you can get this all done within the same day.
How Does This Work?
If you damage your tooth, call your dentist to schedule an appointment. You will have a consultation so that together you can decide the best option. In most cases, a crown can fix a chipped tooth. However, if there is severe damage, another solution may be necessary.
Once it is determined that you will get a crown, the technology will take measurements of the area. Then, these measurements will be sent to an onsite machine along with photographs of your teeth. Your restoration piece will then be crafted and then installed as a normal piece would be.
How Do These Compare To Traditional Crowns?
CEREC same day crowns are very similar to traditional dental crowns, with the extra advantage of receiving them in one day. Most dental insurances will cover this, so you won't have to worry about extra costs. However, always be sure to discuss with your insurance provider before this to check.
These are made of a ceramic material and are just as secure and strong as the traditional method. As long as you are keeping up with your oral hygiene properly, they will last for several years without needing to be replaced. Some patients even have success with having these for decades at a time.
Schedule Your Appointment Today!
With the advanced CEREC system, we can create highly customized and lifelike porcelain restorations in just a single day. To find out if you can benefit from CEREC, schedule a consultation with Dr. Okoniewski by calling Advanced Dental Concepts in Auburn Hills, MI today at (248) 852-1820.