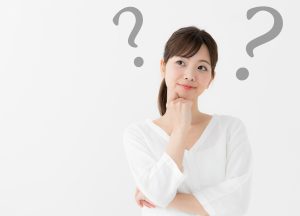 When you think of modern dentistry, you may not immediately think of dental crowns. After all, they're one of the oldest forms of restorative dentistry, and have been around longer than many other treatments. However, caring for, restoring, and improving teeth have all seen significant advancement over the years, and dental crowns are no exception. At our Auburn Hills, MI, dental office, we utilize advanced technology such as CEREC to craft highly modern, lifelike dental crowns that can be designed and placed in just a single day.
1. They're placed in a single day.
The process of creating and placing dental crowns is one of the most significant areas of improvement, especially thanks to digital technology and highly lifelike dental ceramics. CEREC (chairside economic restoration of esthetic ceramics) is a CAD/CAM design and milling system that uses digital imaging and printing technologies to create lifelike dental crowns all under one roof. This means we can prepare your tooth, design your crown, craft it, and place it, all during a single visit to our office. This eliminates the traditional wait time associated with having to design your crown and have a trusted technician craft it at an off-site dental laboratory, which can extend the length of your treatment by several weeks in some cases.
2. They're made using advanced technology.
The CEREC system used to create same-day dental crowns is based on advanced digital, computer-aided design and manufacturing technology. After carefully preparing your tooth, we use the digital imaging and measuring system to create a highly precise and detailed digital mold of your tooth and dental ridges. This mold serves as the basis for your dental crown's creation, and replaces the need for an uncomfortable physical mold. The digital measurements are then sent to the onsite milling machine, which crafts your crown from a block of customized dental porcelain that closely mimics your tooth's healthy color and shade.
3. They can fix almost any tooth concern
Like traditional dental crowns, same-day crowns can be utilized for a wide variety of reasons, from repairing a chipped or cracked tooth to fortifying a more extensively broken one. Because of their highly lifelike appearance, CEREC crowns can also be recommended for certain cosmetic concerns, such as severe discoloration or deformity in the tooth's structure. Because you can receive your crown in just one day, improving or restoring your smile can be much simpler than you might expect.
Benefit from a CEREC same-day crown
With advanced CEREC technology, you can enjoy several important benefits that come with same-day dental crown placement. To learn more about the benefits of CEREC technology, schedule an appointment or initial consultation by calling Advanced Dental Concepts in Auburn Hills, MI, today at (248) 852-1820.