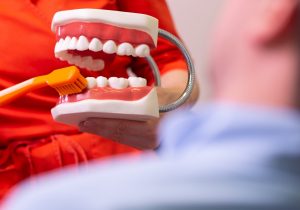 Good dental hygiene is a skill that everyone needs to master, and one that can always use refreshing long after you've mastered it. Whether you're unaware of certain things you're doing that hinder your hygiene efforts, or are lacking in certain areas and don't realize it, brushing up on good hygiene skills can help you ensure that your efforts are rewarded with a consistently healthy smile. Today, we take a look at some of the more common ways in which most people can improve their dental hygiene routines, and why it's important that they stick to their improved routines consistently.
A few tips for practicing better dental hygiene
Learn more about improving your dental hygiene
Even if you've practiced good dental hygiene your whole life, it always helps to remind yourself of its importance and ensure you're doing all you can to keep your smile clean and healthy. To learn more, schedule an appointment or initial consultation by calling Advanced Dental Concepts in Auburn Hills, MI, today at (248) 852-1820.